Set up in 1993, Golden Bridge Foods Manufacturing Pte Ltd has been thriving in the processed food industry for more than 20 years.
Helmed by a team of visionaries, we have evolved from a small company to a regional powerhouse.
One of our earliest hit product is the XO Special Lean Wax Sausages. A success in Singapore and abroad when it was launched, this innovative and tasty product quickly attracted a strong following and rave reviews amongst culinary chefs and consumers alike. To this day, the XO Special Lean Wax Sausages remains as one of our iconic products. 
From challenging ourselves to improve our recipes, to catering to the evolving consumer trends and needs, to looking into technology innovations to enhance efficiency and quality, we pride ourselves on our drive to constantly reinvent ourselves, and to help our clients grow their business. We never say "no" to helping our clients find a solution to their needs, no matter how challenging they are.
Today, Golden Bridge Foods has become a successful household name in the processed food industry in Singapore and in Asia.​ We believe that is because we are driven by our ethos, which is to continually deliver excellence by staying customer-focused and scaling new standards.
To be a World Class Food Company and an innovative market leader in the Region.​
To deliver premier value products and services to customers and
transforming the subsidiary companies into a regional brand.
Beginning of a Heritage
A quarter of a century ago, in 1993, our late founder Mr. Ong Tuan Seng started Golden Bridge Foods Manufacturing with a vision – to create quality products that serves our consumers' needs and preferences.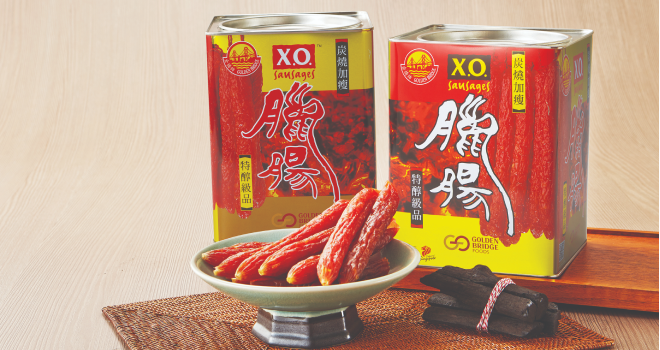 A Growing Reputation
Our belief in creating and delivering quality to consumers made us a trusted household brand. 'Golden Bridge' and 'Waxed Sausages' became synonymous to each other and XO Waxed Sausage is recognized as Golden Bridge's iconic heritage product.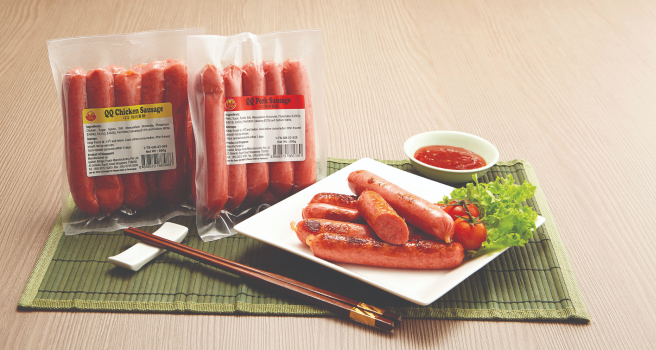 Innovation as Our Core Value
Not one to be stagnant, Golden Bridge believes in constantly innovating and investing into new technologies. In 1999, we extended into a new category, offering not just waxed products, but also chilled Taiwanese-style sausages.

Serving Consumers' Needs
The new millennium was an exciting and thriving time for everyone. Consumers were fast evolving and demand for western products skyrocketed. Kelly's brand was created to full the increasing demand for western meat products.

The Halal Specialist
Ellaziq Pte Ltd was set up to offer more quality halal food choices to our discerning halal consumers locally and across Asia. We remain driven by our core values of food safety and customer-centric focus, and has successfully established ourselves as a leading quality halal food provider.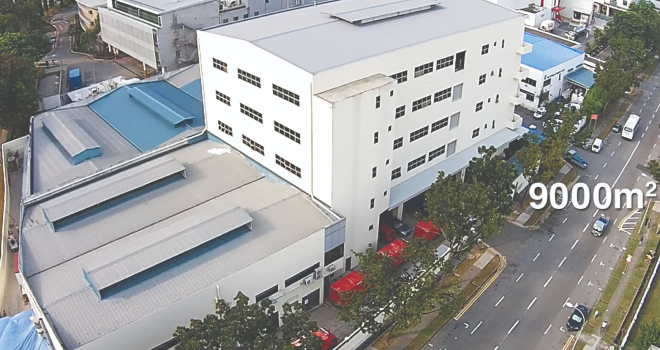 Reaching New Heights
Golden Bridge expanded the factory to serve our increasing business needs in Singapore, South East Asia, Europe, EMEA, and Oceania regions. Our office and factory spans across 9,000sqm, and is one of the largest processed meat factory in Singapore.
Enhanced Value for Consumer
Created in 2014, Golden Lion brand's purpose is to provide enhanced value proposition for our customers and consumers with specially developed oriental and western meat products.

A New Era
Two decades since our humble beginnings, OTS Holdings was created and Golden Bridge and Ellaziq were restructured as subsidiaries under OTS. The new organization structure rejuvenated the business, and signified a new era for more growth.
Extending Our Network
In 2017, GB Global Malaysia Sdn. Bhd. was incorporated in Malaysia, extending Golden Bridge's production network and capabilities, providing higher production effciencies and further market reach.

Keeping Ahead of Halal Market Demands
Following the success of Ellaziq Pte. Ltd., Ellaziq Malaysia was set up in 2018 to fulfill the demand for more quality Halal product choices for consumers and food service customers in Malaysia and the region.
Today
From a humble small scale Singapore factory with 30 employees, Golden Bridge has established itself as a leading meat processing powerhouse in the region with global reach. Guided by our vision to create quality products to serve consumers, we continue to innovate and aim to be a world class leader.